Article: Wooden Recipe Books: A Timeless and Sustainable Way to Preserve Family Recipes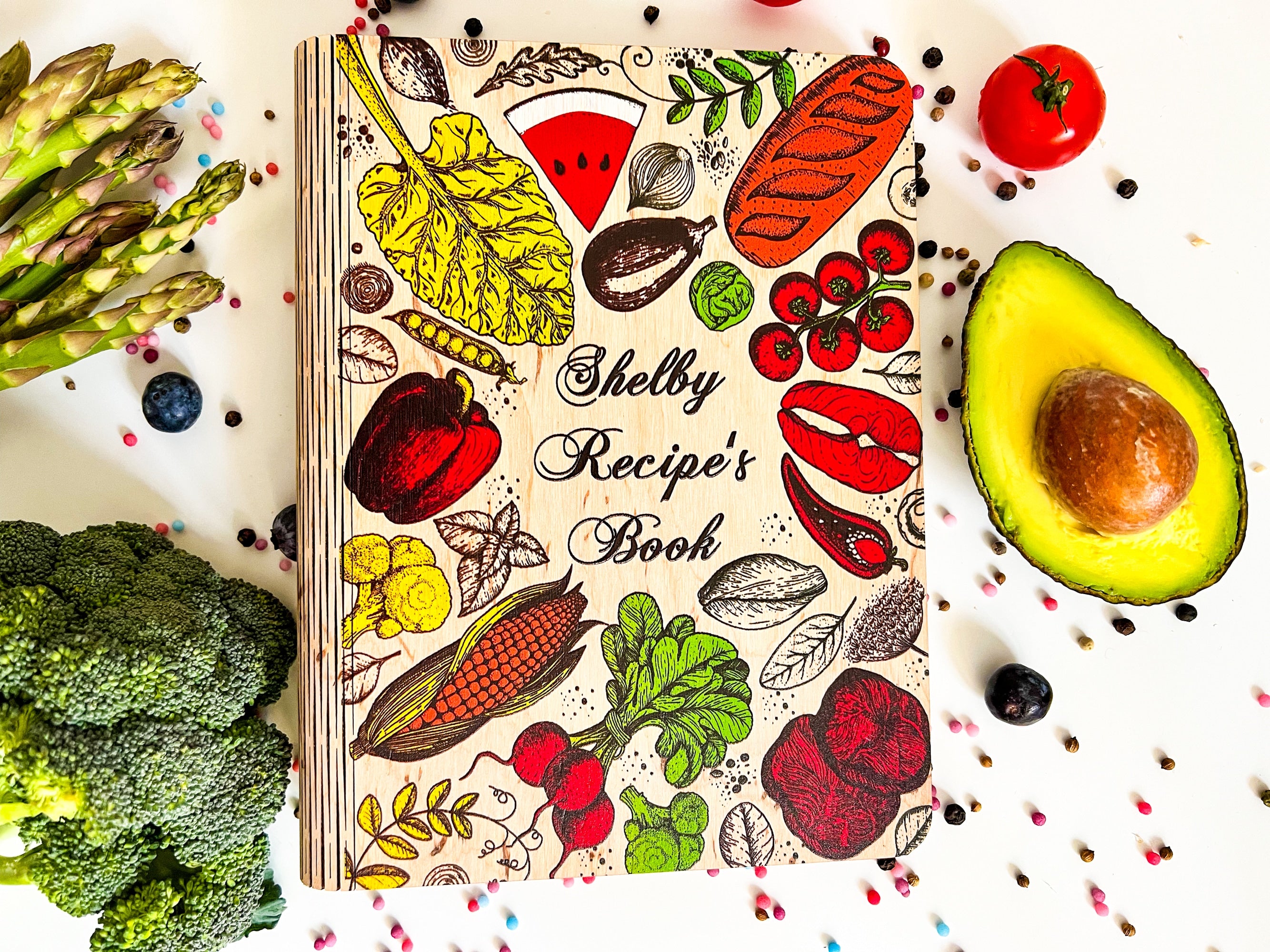 Wooden Recipe Books: A Timeless and Sustainable Way to Preserve Family Recipes
In today's digital age, we often turn to online recipe websites and apps for our cooking inspiration. However, there's something special about flipping through a physical cookbook, especially one that's been passed down through generations. That's where wooden recipe books come in - they offer a timeless and sustainable way to preserve family recipes.

Wooden recipe books are made from high-quality wood and often feature intricate designs and engravings. The cover and pages are typically treated with a food-safe finish to protect the wood and ensure it lasts for years to come. Each book usually contains a set number of pages for recipes, allowing you to create your own personal cookbook.

One of the main benefits of a wooden recipe book is that it's incredibly durable. Unlike paper or digital books, wooden books won't rip, tear, or fade over time. They're also more sustainable than traditional paper books, as they can be used and reused for generations without the need for constant replacements.

In addition to being functional and sustainable, wooden recipe books can also be beautiful keepsakes. Many are designed with intricate patterns or engravings, making them a work of art in themselves. They can also be personalized with names or special messages, making them a thoughtful gift for weddings, housewarmings, or other special occasions.

Using a wooden recipe book is simple - just write down your favorite recipes on the pages provided. You can organize them however you like, with sections for appetizers, entrees, desserts, and more. Some wooden recipe books even come with handy tabs to make it easy to find the recipe you're looking for.

Overall, wooden recipe books are a great way to preserve family recipes and create a lasting heirloom that can be passed down for generations. They're durable, sustainable, and beautiful, making them a perfect addition to any kitchen. Whether you're looking for a special gift for a loved one or want to create your own personal cookbook, a wooden recipe book is a great choice.
5 reasons why I should buy a wedding box
A wooden box can be a unique and thoughtful gift for any occasion, but it's particularly fitting for a wedding. Here are five reasons why you should consider buying a wooden box for the happy coup...
Read more